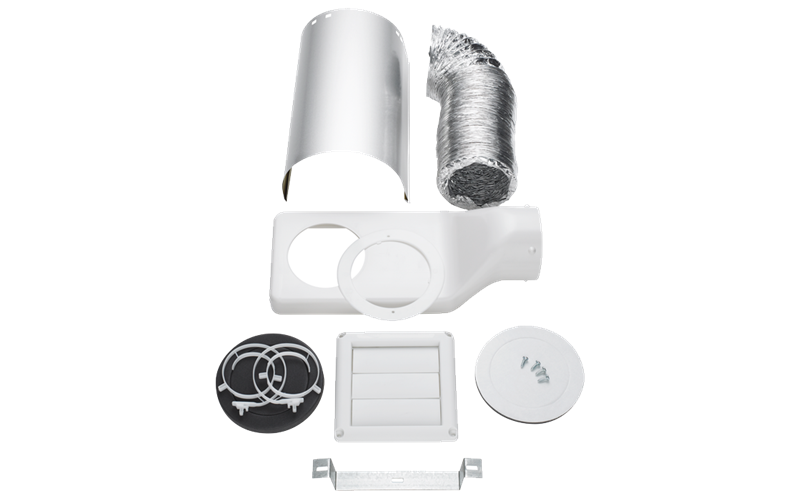 DVK006
Venting Kit
Clothes Dryer Venting Kit with 1.7 metre flexible hose
Key Benefits
Decrease Drying Time
Venting kit saves money by decreasing drying time
Key Benefits
Cleaner Laundry
A venting kit provides cleaner, healthier air in the laundry
Key Benefits
Protects Walls and Ceilings
Venting helps prevent mildew on walls and ceilings - meaning less maintenance is required.
Key Benefits
Keep doors and Windows Closed
Increase personal security as the permanent 'through the wall' installation of the exhaust system eliminates the need for doors and windows to be left open.
Key Benefits
External Louvre Vent
Allows air to be vented into the atmosphere whilst stopping cold air and pests entering the system.
Key Features
SUpurr-FLEX 5 ply Metallic Duct
Specially designed rear flange adaptor which allows use on wall mounted dryers
External Louvre Vent
8 connectable pieces allow for easy assembly
PRODUCT PROFILE
Product Relates to

dryer
DIMENSIONS
Total depth (mm)

170